G2 Beta product
For over 13 years, the alphaANALYST consulting division has provided boutique consult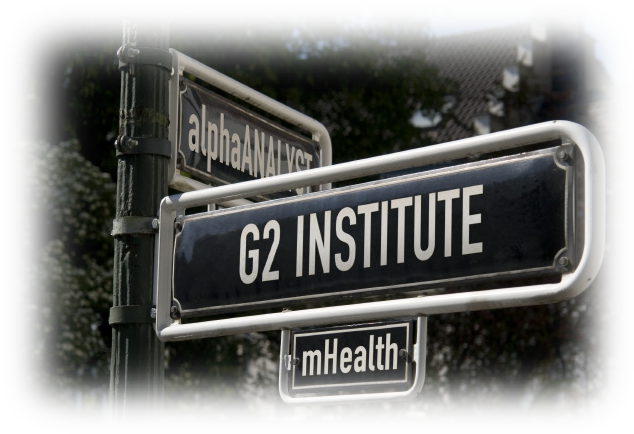 ing services to prominent Health I.T. and Fortune 500 organizations.
As stated in the Overview of Products section, we decided to expand G2's offerings while maintaining our flagship product. Hence, the G2 Beta is our tried and true – Ad Hoc Consulting product.
Under this plan, we work on any (suitable) mHealth or Health I.T. project of your choosing – usually at a pre-negotiated rate for a fixed period of time. And the best part is the quality of our work far exceeds most large consulting firms yet our rates are 50% less.
Don't let the fact that this was our original product fool you. It's also "new" in the sense that we rolled in a host of perks, benefits, discount and other incentives than no other firm provides. Then we created an "easy migration" between other products and from the G2 Challenge. So this once stand-alone product is now linked to – a myriad of goodies and our two new products. How cool is that?
Thanks to our restructuring, if you require G2 services, you now have two additional choices that provide certain advantages over our traditional product. For example, our per diem rates are less with all subscription levels than the ad hoc product. Further, all of the subscription products come with a free block of time that may be applied against any of our nine services. Please review our price table for a detailed head-to-head comparison of all G2 products. Once you see the products lined-up, we're sure you'll "get it".