I see you list "new business contacts" as a benefit — what do you mean?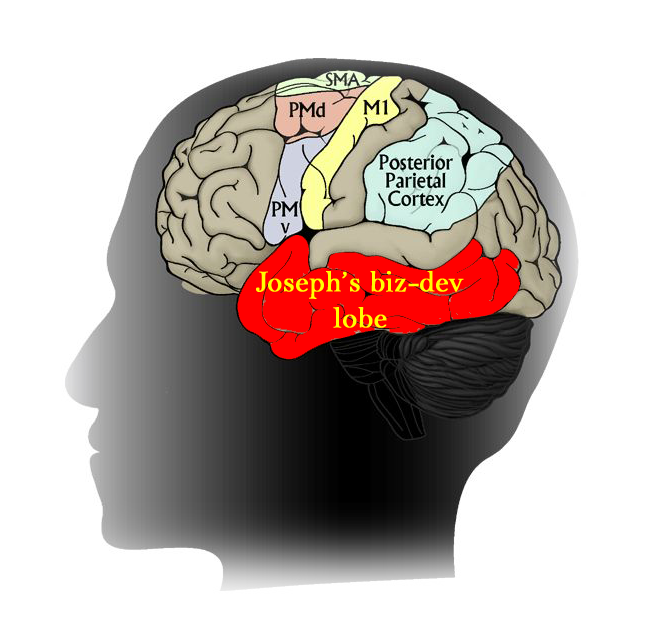 Generally, when G2 conducts a project the wheels are perpetually spinning in the business development "lobe" of Joseph's mind. i.e., He's always "connecting the dots" between your business needs and compatible organizations. He is therefore in a unique position to "match-make" your business with others. Though this is typically not part of the G2 assignment, it is often a significant "bonus" to clients as it's often provided at no cost.
However, if it's estimated the introduction will be time consuming, it may require some negotiation with both parties that is beyond the scope of the original engagement (or included in your retainer). Whenever possible, we'll do our best to play "Yenta" on a pro bono basis as a way of thanking our clients.
How do the G2 benefits compare to traditional analyst or consulting firms?
There's no comparison; here are a few differentiators:
G2 doesn't simultaneously work on multiple client projects.
G2 doesn't hire junior analysts.
G2 never subcontracts out any work!
G2 isn't purely a consulting firm nor is it a "market research" firm; we're a hybrid.
G2 doesn't play the "publish or perish" game.
Why didn't your Overview estimate the G2 savings?
Because it's impossible to assign a savings figure for a number of reasons. For example, we can't quantify your savings for our "clock time" billing mechanism. The reason is simple, it's a function of the number of times we "touch" a task compared to the cost of your prior consultant. It's therefore difficult to quantify (as we don't know the rates you've paid in the past), but it's always significantly less expensive to utilize G2 services.
Why didn't you list "Time" (savings) as a G2 benefit?
The old adage is true, "Time IS money". Hence, your time savings translate to real sawbucks. Because of this, we listed your time savings under the financial benefit as they are one-in-the same.
Do you provide an ROI in your final deliverable?
As we stated earlier, calculating a precise G2 cost savings is nearly impossible as it would have to include various intangible "opportunity cost" savings. Since these costs are client defined and hard to calculate, G2 cannot possible quantify your savings. At the close of an engagement, we also do our best to itemize all significant G2 cost savings. It is then up to you add miscellaneous internal savings to our figure. Should you like a precise figure, the calculation of your savings could be quantified by G2 (under your retainer agreement) if you provide the baseline figures and "givens". Please be aware this may take considerable time to determine.
Do your month-end or year-end reports include an ROI of your benefits?
For the reasons stated above, it's very difficult to calculate the G2 ROI. Instead of spending time to do so we try to provide clear examples of our savings in our month-end and year-end reports. Whenever possible, G2 will attempt to calculate the sum total of the identified costs savings, though this should not be considered a true ROI analysis. We provide such figures to help you justify our contract renewal and so you may share them with management.