The third G2 service is business development. By this we mean facilitating activities related to the realization of new business opportunities and partners. "Biz-Dev" is similar to strategic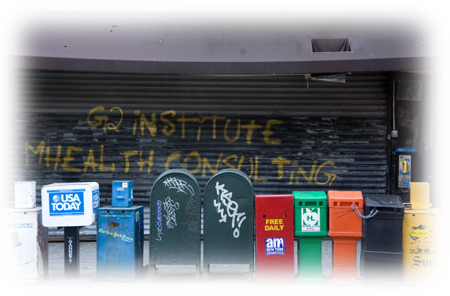 planning but is focused on actually conducting business vs. planning to conduct business.
Because Joseph has extensive Biz-Dev experience, he is well respected and has many contacts that may be used to your advantage. What's more important is he's very good at matchmaking complementary organizational skills sets.
In essence, G2's Biz-Dev services could help your mHealth organization grow by establishing new strategic alliances. Sure, you could internally develop new business with existing staff. What's different about G2 is we could introduce you to partners you may have never previously considered (or knew existed!).
mHealth is a brave new world that encompasses a radically different set of players. If your organization continues to develop business through existing channels and partners, via status quo development techniques – you'll painfully regret this approach. It's time to take off your blinders as the mHealth era requires a new mindset and therefore a fundamentally new way of conducting business. Hint: Your greatest competitor may be your strongest ally! You just don't see the "angle" — yet!