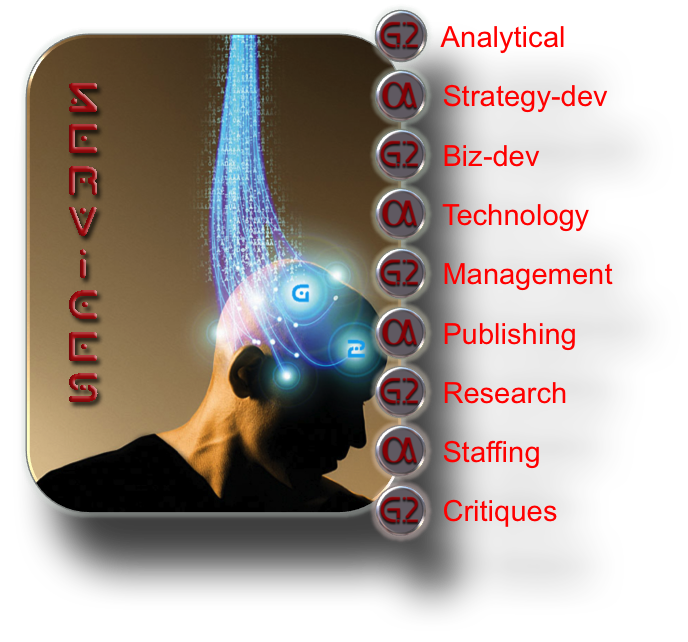 To appreciate the nine G2 services you must first understand their relationship with our three product lines and pricing model. The below diagram graphically illustrates these complex interactions.
Because client needs vary greatly, we custom match the best combination of our services (left) to address your mHealth business requirements.
Dependent upon your long-term needs you may wish to bundle our services and purchase one of our three products. Again, it all depends on your situation, budget and the best mix of G2 services.
(Click to expand)