This section provides examples of G2 press quotes. As a respected analyst, Joseph was frequently quoted in various trade journals, newspapers, magazines, blogs and websites. He's been interviewed and quoted in everything from local newspapers to White House press releases. Please review the below presentation and then keep scrolling for more information.
Click for G2 site tip
This slideshow will automatically advance. However you may navigate by clicking the right arrow or the number below the slide. Be sure to keep scrolling for specific press quotes.
White House Agrees With Villarosa's

Views On Information Technology And Healthcare!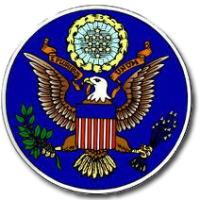 Joseph Villarosa was selected to participate in a panel discussion on a recent edition of Technology Edge, a program dedicated to information technology issues on CNBC.
Mr. Villarosa Stated, "Today, from start to finish 50 to 60 people have access that that person's medical records and that figure is conservative for many larger institutions. With electronic forms and claims there could actually be LESS of a need for security because less people have access to the patient's records." The White House agreed with the statement and added…"
Joseph has also been quoted in all of the following publications and many others. If you'd like to see original quotes please click here or scroll to the below samples and click "Read More".