Joseph has a 30 year career in health technology that may be split into two segments:
15 years in various corporate positions.
15 years as an independent analyst / consultant.
Graduate School
While in graduate school, Joseph was selected to participate in a Yale-based research project that analyzed various hospital information systems. He was responsible for the literature review that included a few hundred H.I.T journal articles. It was love at first sight! Joseph was hooked and decided – then and there – to pursue a career in healthcare technology.
Fresh out of school, Joseph was awarded the #1 fellowship in Hospital Administration – the coveted "Hospital Corporation of America Management Fellowship". But opted to follow his H.I.T dreams and instead of taking a high paid corporate position, decided to get his "hands dirty" in the trenches of a medical center!
St. Joseph's Health System
Joseph was a Hospital Systems Analyst at two St. Joseph's Health System medical centers where he was responsible for all clinical and financial systems. It was here that his academic H.I.T experience paid dividends. Finally, the chance to cut his teeth in hospital system analysis, nurse / physician training, troubleshooting user issues and becoming the liaison between hospital administration and the corporate data center. Eventually Joseph became a St. Joseph's Hospital Administrator (Business Office) where he heavily relied on his tech skills to more effectively run operations and increase cash flow.
National Medical Enterprises (Tenet Healthcare)
Joseph was then recruited to National Medical Enterprises (NME) where he headed Corporate Business Development (in their "SOS" unit) and managed over $600 million in accounts receivable. Even here, he was involved in Health I.T. as his role was to capitalize his tech skills to find creative ways to leverage systems and increase cash collections.
Medical Economics
Eventually Joseph become a Vice President / Director at the world's premier medical publisher – Medical Economics / Thompson Healthcare. At MedEc, Joseph was part of an elite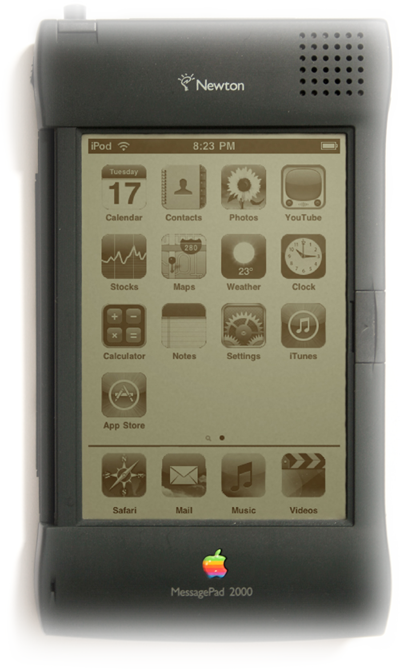 team of MBAs responsible for all corporate biz-dev and strategic planning for 36 medical publications including the famed "PDR" (Physician Desk Reference). He was also the architect of the original business plan for the Med-Ec website and developed the content brokering strategy for over 150 product lines.
Readers may be interested to learn that – some 20 years ago – Joseph initiated one of the first grand scale mHealth efforts in the United States. In short, he worked with Apple Computers to pair content from MedEc's vast repertoire of publications (drug-to-drug interaction databases from MedEc's Micromedix, pharmacology content from the PDR) with Apple's Newton device! Sadly, Apple pulled the plug on the Newton as it was well before its time. Take away? Joseph's mHealth experience goes back many years!
Industry Analyst
Eventually Joseph found his true calling as a "Healthcare Technology Market Research Industry Analyst" and was employed by three of the leading tech think tanks. In fact, Joseph was the founder of the highly regarded Healthcare Tech practice at Gartner Group. Along the way, Joseph also dabbled in Small and Medium Business (SMB) research because he believed his understanding of SMB trends would help him to more fully understand the H.I.T. market. Why you ask? Simple. Most hospitals are SMBs! After Yankee, Joseph was employed as a subcontractor at another well known tech market research powerhouse – IDC.