Joseph is an interesting cookie that has:
Sailed across the Atlantic ocean.
Climbed some of the most difficult peaks in the world.
Represented the U.S. in international competition.
Worked tirelessly to help – businesses, animals and people in need, across the globe.
Non Sibi Solum
He's a strong personality that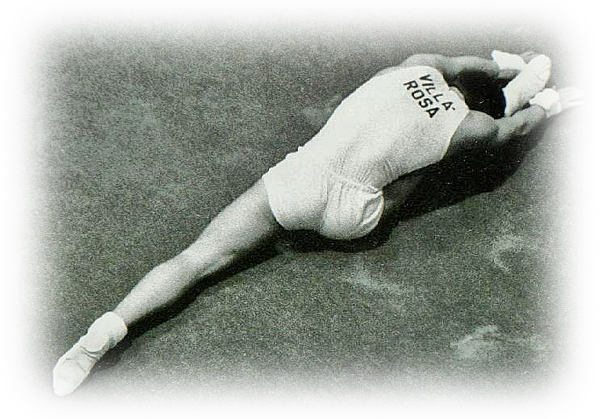 refuses to accept failure and strives to bring as much good into the life of others as possible. His motto? "Non Sibi Solum" which is Latin for "not for oneself alone". To Joseph, these are not mere words but a bona fide battle cry he personifies by his mentoring, charity, animal rights, humanitarian and relief work. This section attempts to define Joseph by what he's accomplished. The reason for this approach is he feels we should speak through our deeds. Over the years, Joseph may be described by the terms to your left.
Let's briefly explore each…
Prodigious child & Scout
A classic "Type A" overachiever and self-professed perfectionist, Joseph was a precocious child and adolescent who at the age of 13 became one of the youngest Eagle Scouts ever in the United States. After achieving Eagle he later earned an unprecedented additional 20 merit badges and was awarded both a Bronze and Silver Star; the highest of Scouting honors. Scouting and his Scout leader father were a tremendous influence in shaping his morals, ethics and values.
Scholar
As mentioned in the academic section, Joseph has a stellar scholastic background. A three school Ivy Leaguer, he's held numerous achievements:
Full academic scholarship to Temple University
Yale Medical / Business School graduate
Full Honors graduate, Magna Cum Laude
Harvard Management Fellow
University of Pennsylvania Medical School Researcher
Wharton Executive MBA candidate (transferred to Yale)
Athlete
As an accomplished athlete, Joseph was a(n):
Ranked gymnast

New York State High School Champion
Full athletic / academic college scholarship
Varsity collegiate gymnast
All East gymnast
Coach at Yale

Marathoner
Triathlete
Competitive swimmer/diver
Pole vaulting track star
For these and other athletic achievements, Joseph was recently inducted into a NY sports hall of fame where after 30 years, he still holds five records in three sports.
As an adult, his favorite sports include running, big wall rock climbing (at Yosemite) and surf kayaking. Though a back injury is keeping Joseph (mostly) on the terra firma these days, he still does silly handstands and other tricks whenever possible. And he's the evidence to prove it – see below slideshow of handstands taken around the world.
Poet
Other than sports, Joseph is a prolific (self-published) writer who considers himself "A poet lost in the mind of an analyst". He's doing his best to straddle both corporate America and a rich personal life.
Wanderer
With trips logged to over 45 countries, Joseph's other love is travel. Some of this wanderings were for pure unadulterated leisure while others were for business, government related matters or humanitarian work.
Mentor
A 52 year old native New Yorker, Joseph was long ago divorced, is presently single and has no children. To fill this void, during the last 15 years Joseph has mentored over two dozen adolescent boys and a number of young men. Over the years Joseph has "walked his talk" by actually opened his home to a dozen or so homeless men, families and even complete strangers. Some have stayed for more than a year. Cumulatively, he's had approximately three years of "visitors". He believes those that are fortunate, should strive to help others along the way. Please see photo album below.
Humanitarian

Joseph's been an administrator at two humanitarian groups:
BMI-Africa (U.S. Representative)
Yale Remedy (Administrator and Board member)
He strongly feels we must look outside our lives and help others in need.
Animal rights advocate
A staunch animal rights activist, Joseph has worked on various campaigns in North Carolina, New York and other states. He's also been a board member and Vice President of a New York City based animal rescue organization.
Corporate meets Thoreau
After 15 years in various executive healthcare tech positions, one day Joseph voluntarily abandoned the Corporate American grind and decided to follow a life modeled after the Henry David Thoreau inspired "Doctrine of Simplicity". His goal? Follow these simple words: "Go to woods…to live deliberately " and in doing so, find the elusive balance between personal and professional worlds.
But how? Move from the city, buy a home in the mountains & get very, very dirty! So Joseph shed his bow-ties and spent a few years painstakingly renovating his Arts and Crafts style historic home in the Catskill Mountains where he presently juggles five dogs, consulting, poetry and his many other interests in a self-created "Walden Pond". Mission accomplished!!
What's next?
Ah, the million dollar question. It's anyone's guess as Joseph is always morphing. Perhaps this is why his life is best described by one of his favorite quotes:
"…in my Solitude, I have woven for myself — a silken web of chrysalis and nymph-like shall ere long burst forth a more perfect creature…".
Hint: The historic name of Joseph's home is "Solitude Lodge" – so there is a lot of symbolism in these simple words.
One thing we can tell you for sure is this — whatever he does next – it shall be "deliberate"!
Slideshow
Below please find a single presentation that contains three separate slideshows.
"Those I've mentored along the way"
"My life"
"Handstands around the world"
Click for G2 site tip
To navigate between the three slideshows, you'll need to click the number at the bottom. This slideshow intentionally does not have a navigation arrow on the sides. To start the slideshow, just click on the image itself (do not click the center button please). If you hover your mouse over the slide, thumbnail images will appear — you can click them if you wish, or you may just let the show play. If you wish to see any slideshow in fullscreen, start the slideshow by clicking on the image, let the thumbnail images pop-up and then click the extreme right button. Confusing huh? Not really, give it a go!